We help hire business owners prepare for sale, showcase their offer and connect with appropriate buyers.
The Hire Exchange has been set up by a team of hire industry experts, who share a clear mission to make the buying and selling of hire businesses easier and cost-efficient for all.
Our executive team includes people that have owned, run, bought and sold tool, equipment and plant businesses, from small Independents to leading, multi-depot Nationals.
Our skill sets include marketing, business development, financial, IT and operational expertise all gained within the hire industry and in broader areas of commerce.
With this specialist sector experience, a good deal of research and the counsel of many industry contacts, the principals have created a low-cost, low-risk process that overcomes many of the challenges that buyers and sellers experience during a sale or acquisition.
Our team of experts will guide you in valuation, preparing your business for sale, marketing your business and in connecting you with the most appropriate buyers. We do not take the place of legal, tax or accounting professionals who would handle the technical aspects of the transaction.
Sellers should engage with their own corporate advisors to act for them on the technical aspects of due diligence, finance and transactional legalities. Alternatively, we can connect you with appropriate independent professionals if required.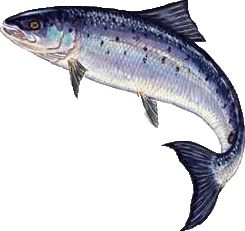 May 2019 and three highly experienced 'hire men' sat on the bank of the River Tay wondering how they could better spend their time rather than pursuing the elusive salmon.
Here 'The Hire Exchange' was born. A specialist advisory service exclusively for hire businesses, not fish and chip shops, hairdressers or tech start-ups. A place where hire business sellers could meet hire business buyers and get the help they need to establish the true value of the business they had spent years building. And, a place where hire business buyers could find the business that they want to acquire, based on credible figures and a properly presented business case.
&nbsp