News
London Tower Services and LTS Platforms Ltd acquired by Aspire Platforms
London Tower Services Ltd and LTS Platforms, both highly respected specialist access service providers have been acquired by Northern based Aspire Platforms Ltd. The all share deal was brokered by The Hire Exchange, who specialise in the hire sector, and gives the ambitious Aspire Platforms a key London base from which to expand its regional foot print.
Commented LTS Managing Director Steve Uragallo, "We have tried to sell several times before but never found the right buyer. The Hire Exchange introduced us to Aspire and we were very impressed with their ambition and commitment and we knew from the start that they were the right people to take it on."
The sale is the culmination of more than 30 years in the hire industry for owner Steve Uragallo, who founded the business in 1988 in Silvertown after leaving Stephens and Carter as a depot manger.
Since then the company has grown steadily year-on-year and earned an excellent reputation for specialist knowledge and bespoke access solutions. In 2001 LTS relocated to Beckton from where their PASMA training operation is also run. In 2007 he formed the LTS Powered Access division in Barking and appointed Paul Fairhall as a director.
Paul, whose breadth of experience also covers logistics, transport management and engineering as well as powered access solutions has been a key player in building the powered access business and the company's reputation for safety and reliability. Paul remains with the business to run the London operation and ensure continuity.
Co-founder and Managing Director of the Aspire Group, Vinnie Rourke commented: "Our plan is to build a national network of high-quality specialist access services and we started with Manchester, Leeds and Glasgow. Now, two years later we are in London and South East. With a young and ambitious team, including newly appointed Aluminium Tower Services Managing Director Andie Davie and Paul Fairhall from LTS, we are ready to go and we could not be more excited."
Davie comments 'whilst our core offering is podiums, aluminium towers and low-level access for hire, our market proposition is based on an enhanced service offer of bespoke design, assembly, project management and specialist access solutions, particularly relevant in the context of COVID-19 demands. With these resources and expertise, we can offer a comprehensive range of access solutions, from conventional Aluminium Towers to MEWPS and supported with specialist products and services to the rail / underground sector and look forward to serving our new London customer base.
To download a copy of this press relaese click here.
Thinking About Selling Your Business?
10 Things You Should Know

While the construction and hire markets begin to recover from the effects of Covid-19, selling your hire business, may not be top of mind, but it should be.
The fact is, that the acquisition of a business is an important strategic decision for both buyer and seller. It requires careful consideration, planning and preparation and that can take six to nine months.
Of course, there will be concerns about value and short-term business impacts, but a good business is always in demand and now, more than ever, buyers seek growth opportunities.
While business value is based on trading performance, strategic 'fit' and growth are more important than short-term trading issues, which should not affect under-lying value or saleability. So, if you are considering selling your business, now is the time to start.
This guide has been designed to help you understand some of the issues you need to think about before selling. It will help you adopt a structured approach and to clarify your objectives and 'desired outcomes' to fulfil your personal 'life style' and financial ambitions.
It focuses on the need for understanding, planning and preparation in order to deliver a successful transaction at optimum value and it highlights some of the things you need to consider to achieve a smooth and efficient process.
To view the full e-booklet that covers the 10 Things You Should Know Click Here
To download a free printable copy of a booklet that covers the 10 Things You Should Know Click Here
Thinking About Selling Your Business?
10 Things You Should Know
To access an e-booklet of our 'Thinking About Selling Your Business? 10 Things You Should Know' please let us know your Name and Email address below.
Thinking About Selling Your Business?
10 Things You Should Know
To download a free copy of our 'Thinking About Selling Your Business? 10 Things You Should Know' please let us know your Name and Email address below.
Adverts appearing in Executive Hire News and Vertikal

The Hire Exchange is advertising in the Executive Hire News and Vertikal for Tool Hire and Powered Access Bussiness seeking to find a buyer.
Wanted Powered Access Business - £5m to £25m in major UK City
As the UK's only specialist business sales advisory for tool and equipment hire, we have a number of significant buyers, keen to acquire. Right now, we seek a Powered Access business of between £5m and £25m in a major UK City for an investor with immediate funds and real growth ambitions.
UK rental veterans launch business selling service
Four veterans of the UK rental and private investment markets have established a rental match-making service to help rental company owners sell their businesses.
The Hire Exchange – created by David Graham (former Youngman and Speedy Hire), Josh Llewellyn (Chairman and founder of MHM Plant), Chris Harvey (a rental marketing specialist) and Mark Woods (a private investor) – will primarily act for company sellers, helping them find the right buyer at the right price. For full article click here
Industry insiders seek sales success!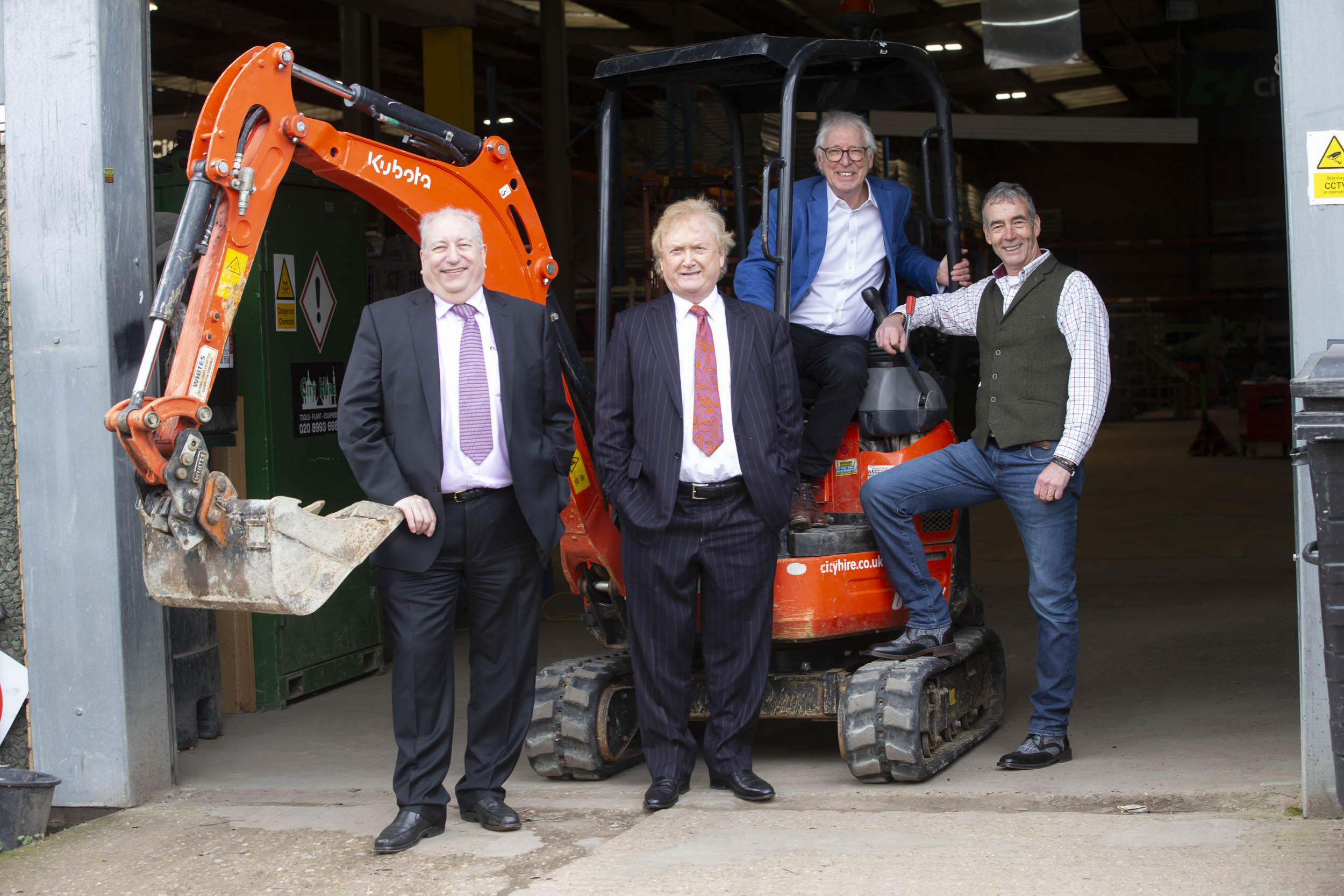 A new idea devised by hire industry professionals aims to connect hire business sellers with keen buyers - with the added advantages of commercial nous and decades of operational expertise thrown in. We spoke to marketing man Chris Harvey to find out more ...
To read more click here
BDO Review of Plant Hire Market 2019

The plant, equipment & tool hire landscape continues to grow and develop as contractors opt to rent rather than deploy capital to buy their own fleet.
The UK market has seen sustained and growing demand, and is expected to continue growing at a CAGR of 2.6% over the next five years to reach a value of £7.6bn.
Public funding for large infrastructure projects, supportive government housing policies and low interest rates will continue to drive demand. In addition, general short-term economic uncertainty will push more contractors to hire rather than tie up capital in fleet.
As Brexit plays out there may be short-term drags on growth in the construction market, which accounts for around two-thirds of the plant hire market. The commercial sector is forecast to face a number of challenges and the weak pound will increase the cost of imported materials. However, long-term fundamentals and the outlook are positive for the plant hire and services sector.
M&A activity is rife across the sector, with trade and private equity buyers competing for quality assets. In the UK, despite high levels of consolidation activity, there still remains a largely fragmented supply base. Diversification into specialist hire and adjacent services enables alignment with growth sectors, while enhancing geographical coverage is a another strategic rationale for acquisitions.
With Brexit on the horizon, skills shortages intensifying, new business models and technologies emerging, this is a good opportunity for hire businesses to review strategies and drive change to meet future demands.
To download a free copy Click Here
Free BDO 2019 Market Report Download
To download a free copy of the BDO Review of Plant Hire Market 2019 please let us know your Name and Email address below.